Fed up of the throw away culture and items only lasting/designed to last for a few years, we setup Bella Barista Est.1998. We strongly believe in commercial built, hand assembled coffee machines for the home. Knowing if we offered the correct support customers would not only enjoy great coffee but also have the ability to maintain a beautiful piece of machinery.
All of the coffee machines and grinders available to purchase through the Bella Barista website are expertly chosen. We have already done the hard work for you.
We have a UK based showroom open Monday to Friday 9am to 5pm that includes most of the coffee machines and espresso grinders on display, with demo machines to use. This is backed up by a great team of knowledgeable (SCA Barista Trained) staff on hand to help you decide on your purchase.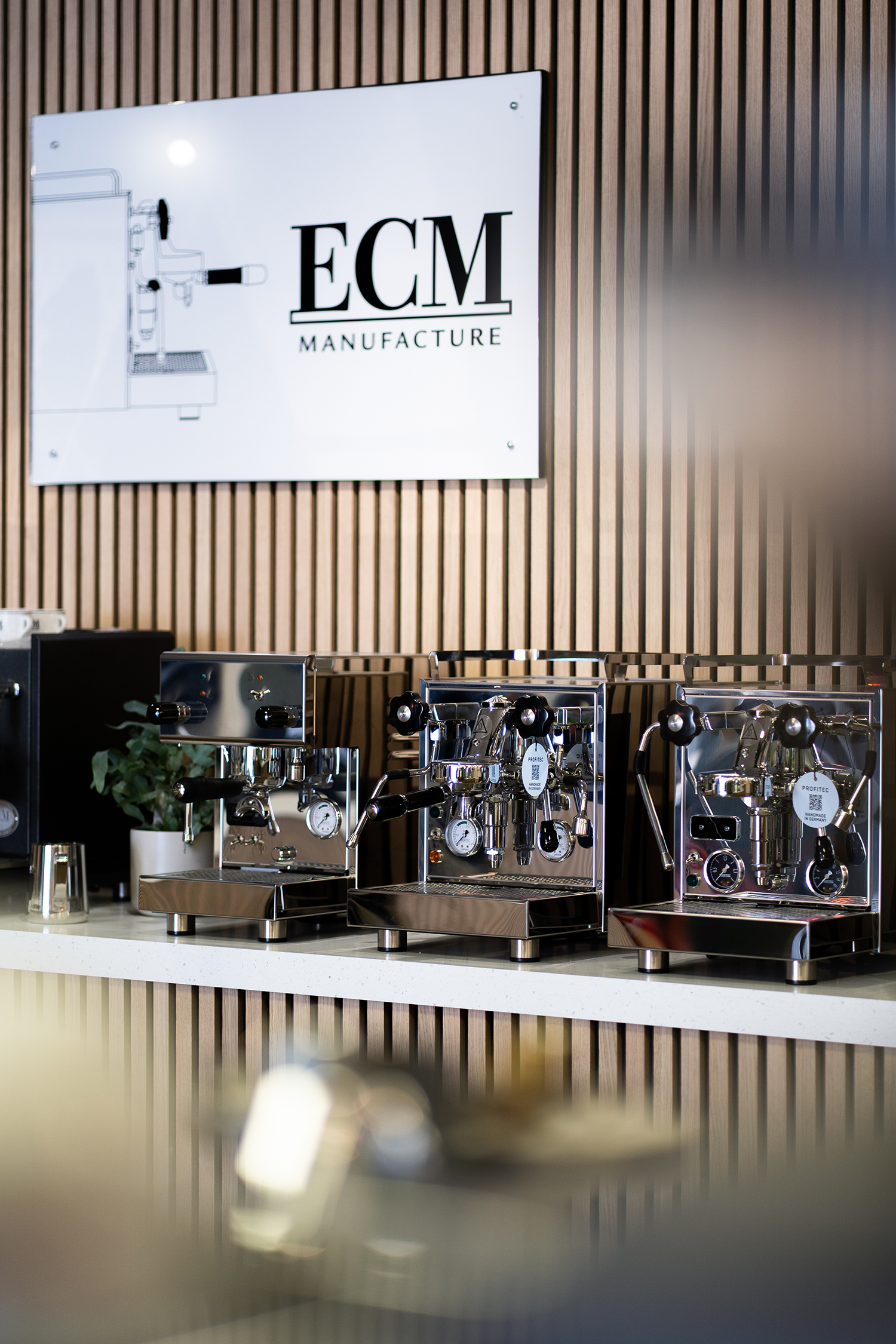 Our Mission
With Amazon offering one of the largest range of products at an unbeatable price, it's sometimes hard to find a reason to shop anywhere else. This is why we pride ourselves on the customer experience we offer. We are here to help you with every step of your journey, from first time purchasers (no matter how small) and returning customers to service enquires, you can rest assured there will always be someone at the end of the phone to help. We know we are not the cheapest coffee equipment retailer out there, but we try to ensure we are the most supportive.
Home Barista Courses and Professional Barista Training
We also have barista training facilities. Providing home barista and latte art courses. With small professional domestic coffee machines and WBC standard commercial coffee machines and equipment ready and waiting. The Bella Barista training academy is great area to learn all about coffee and hone your coffee skills, whether your a home coffee enthusiast or local business that requires staff training. If your interested in becoming SCA certified please contact us regarding course info and training courses.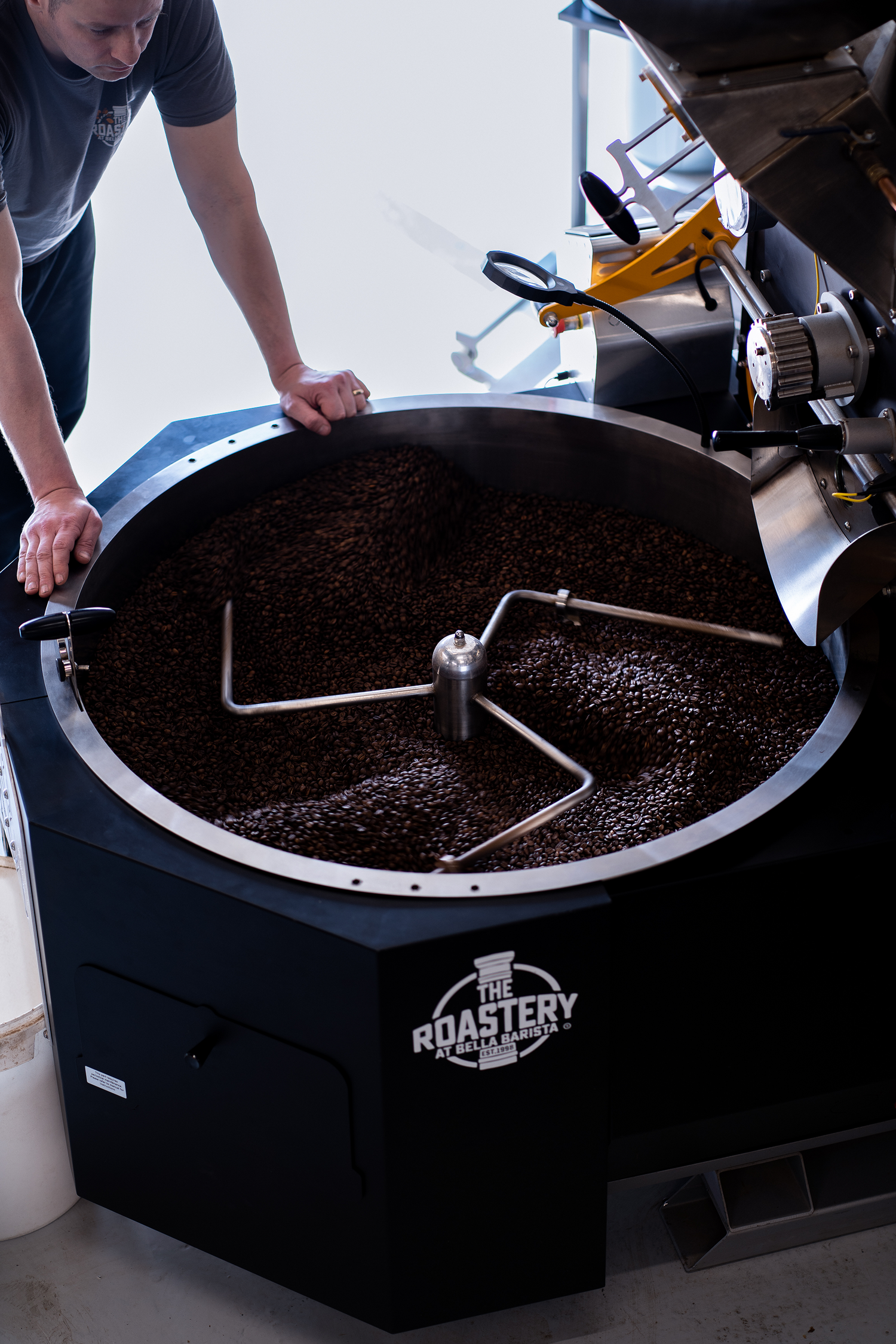 Organic Coffee Roasters
After buying coffee from other roasters for a while, we decided to have a go ourselves and in 2014  The Roastery was born. Since then, we have gone from strength to strength, supplying many local coffee shops, and restaurants with our freshly roasted coffee as well as individuals all over the UK with our coffee subscription service and online shop.
Please drop by and see us
More and more customers are coming to visit us and benefit from being able to see, probably, the largest selection of Prosumer coffee machines in the UK. We have several demo machines and if you decide you want to purchase we will give you a hands on introduction and basic barista training prior to purchase. If this appeals, we would urge that you make an appointment so we can give you our full attention. It can take hour or so to help you make the correct choice.
History of Bella Barista
Bella Barista was created in 1998 from our main company Towability, (Established 1983) manufacturer of mobile catering trailers. Towability specialise in creating mobile coffee van's and build mobile solutions for the likes of Costa Coffee, Nandos, Dominoes, Papa Johns, Chiquitos and Dunkin Donuts. During this time Towability has built close relationships with many Italian, Spanish and German commercial coffee machine manufacturers. Selling commercial coffee units on a regular basis, gave us the idea that people would want high quality gourmet coffee at home (Well, that's what we wanted). About the same time, some of our commercial coffee machine manufacturers were also experimenting with 1 group machines with smaller capacity boilers that would be ideal for home use. With this belief we created Bella Barista, with the aim to simply offer high quality "Prosumer" coffee machines for the home.
Since we formed Bella Barista has now enjoyed continued success on-line. With an ever expanding range and thankfully a wonderful loyal customer base, we continue to make strides forward. From our humble online beginnings Bella Barista now has established a market reputation for high coffee quality machines at the best value. Every order is handled and packaged with loving care to ensure complete satisfaction on the day your goods are received. We want all our customers to benefit and receive great value items with a level of service that only comes from many years of experience.