The Showroom
Discover our Wellingborough showroom, a stone's throw from Wellingborough train station. Located in the quaint retail village, Nene Court, which is also home to a range of individual shops and cafes along with plenty of free parking. Our Showroom is a large space that exhibits a whole range of machines and grinders, aswell as our roastery and service centre. In the showroom, we offer personal consultations to understand more about our products, along with a demonstration on one of our demo machines.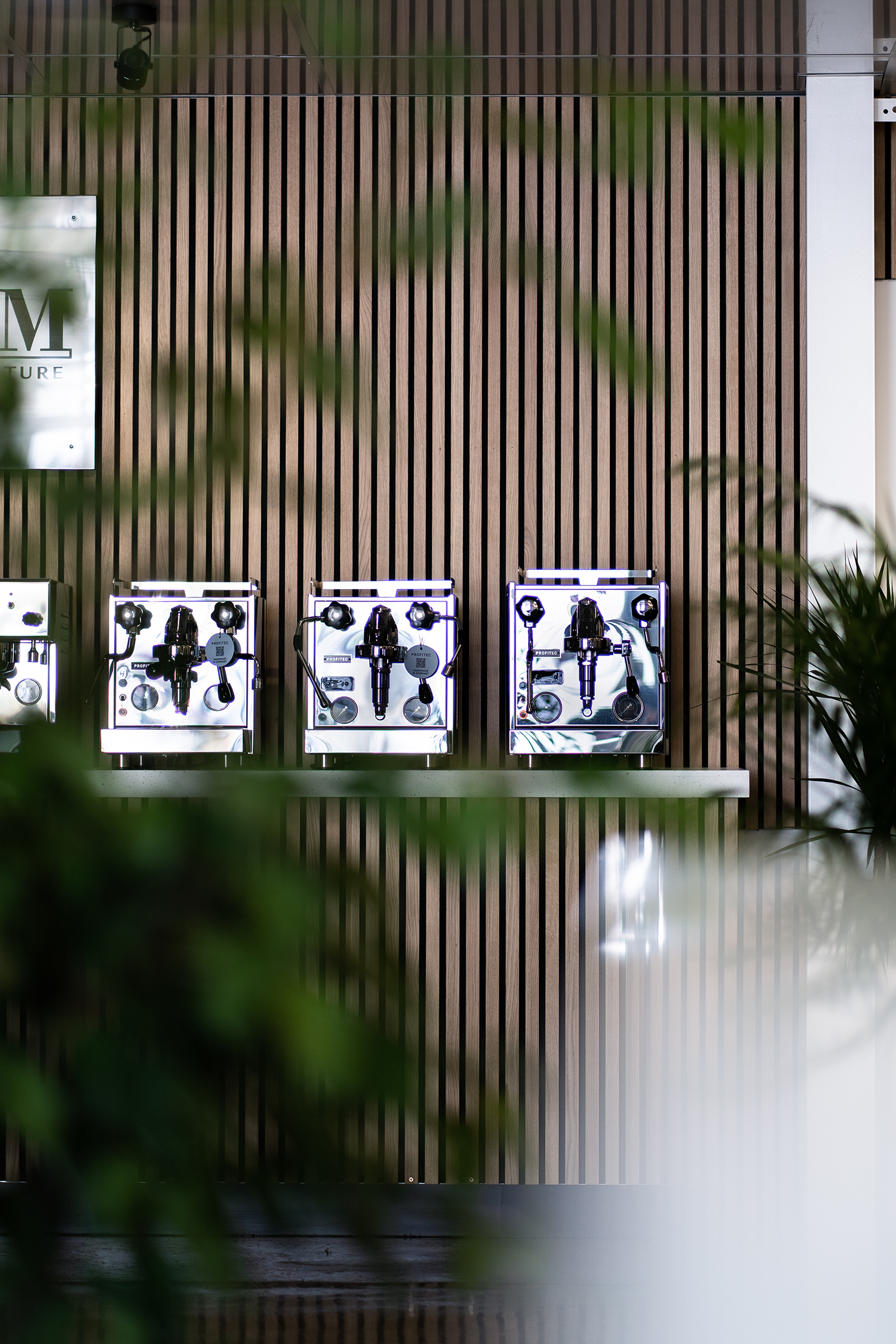 More and more customers are coming to visit us and benefit from being able to see, probably, the largest selection of Prosumer coffee machines in the UK. We have several demo machines and if you decide you want to purchase we will give you a hands on introduction and basic barista training prior to purchase. If this appeals, we would urge that you make an appointment so we can give you our full attention. It can take hour or so to help you make the correct choice.
Home Barista Courses and Professional Barista Training
We also have barista training facilities. Providing home barista and latte art courses. With small professional domestic coffee machines and WBC standard commercial coffee machines and equipment ready and waiting. The Bella Barista training academy is great area to learn all about coffee and hone your coffee skills, whether your a home coffee enthusiast or local business that requires staff training. If your interested in becoming SCA certified please contact us regarding course info and training courses.
Nene Court
Nene Court offers a unique shopping experience located in Wellingborough, Northamptonshire offering a range of individual shops, cafes and businesses. 
More information