Certified Organic

Only ever organic coffee, certified with Demeter since 2021

Specialty Coffee

Always specialty, roasted to highlight the natural quality of the coffee

Compostable Packaging

Our bags & labels are 100% compostable
Why Organic?
Back in 2019, we visited one of our longstanding producers in Brazil. During our trip, we learnt first hand about the benefits of organic & biodynamic coffee. On the flight home, the decision was made & we haven't looked back.
Read more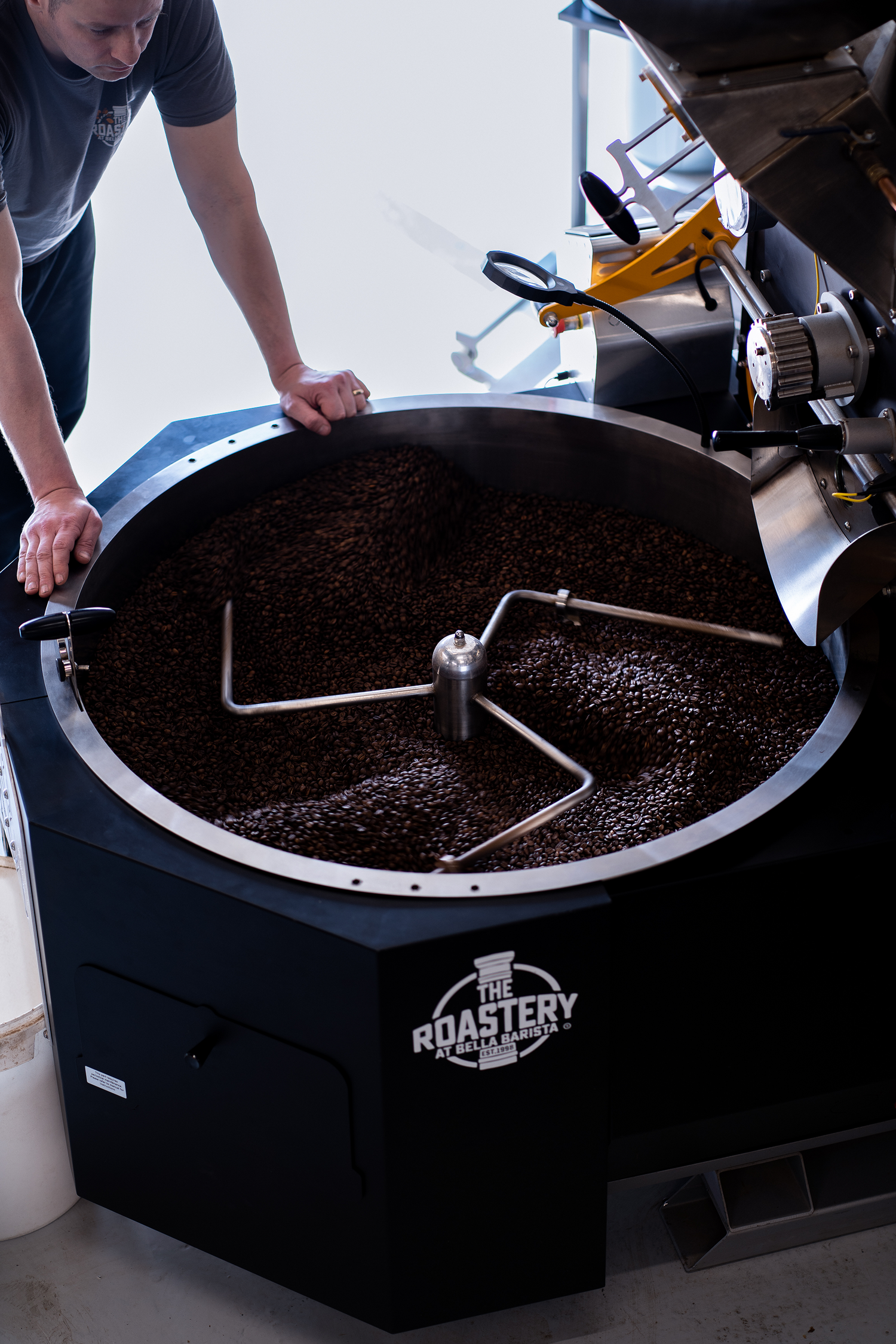 Our Roastery
We roast all our coffee at our roastery in Wellingborough, Northamptonshire.
Working on 15kg & 30kg roasters from Coffee-tech Engineering, we meticulously roast and taste every batch - pursuing delicious flavours and showcasing the incredible work of our producers.
Green Beans
For all enquiries on organic bulk green bean purchases please contact our roastery manager rob@bellabarista.co.uk